Stores I sell In

Follow Me
Please follow me on facebook
HERE
!


Monday, June 13, 2011
Good morning!!! I wanted to let you all know I had 2 new kits added to the stores today!
Of course with Fathers day just right around the corner, I had to do something! Our Dads and Husbands work hard to make sure the family is taken care of, so to honor that...here is Daddy's Special Day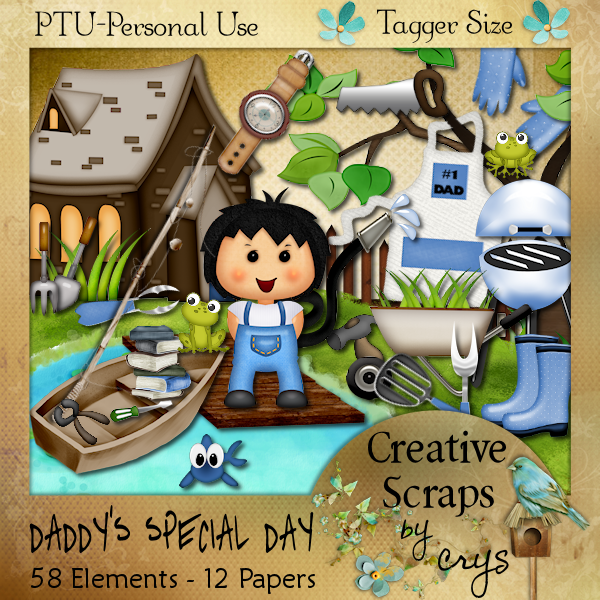 Now for the 2nd kit...It is called Watermelon Fantasy, my 5 yr old daughter "made" this kit, she picked the name, all the elements and the colors! I think she is amazing...on her way to being a great scrap kit designer!
I resized everything but she picked the colors each element would be and when we were done, she pretty much did the preview to...and I think it is better than mine! She would tell me how small she wanted them and then tell me where to place them, and let me tell you she is pickier than I am...geesh!
Thank you all for stopping by!!!
1 comments:
Hello Crys, Is this kit available anywhere? It is so precious :)
Post a Comment
Categories
Autumn
(11)
Awards
(6)
Beach
(2)
birthday
(1)
Birthstone Series
(1)
Black friday
(1)
Blog Train
(26)
Book
(2)
Books
(3)
Boys
(1)
Buy My Store
(2)
Carrie Hogle Author
(4)
CDO
(3)
Charles Bristow
(5)
chit chat
(5)
christmas
(8)
Circus
(1)
Coffee
(2)
collab kits
(10)
CT
(5)
CT Blog
(1)
CT Call
(2)
CT Tutorials
(35)
CU freebie
(19)
Dance
(1)
Dees'Sign Depot
(1)
Dia De Los Muertos
(1)
DOTM Tagging Angels
(1)
Easter
(3)
Emo
(3)
Exclusives
(3)
Facebook Exclusive
(1)
Fariy Tales
(1)
February
(2)
Followers
(1)
freebies
(47)
Freeks Creations
(2)
FTU Clusters
(1)
FTU kit
(20)
FTU Quick Page
(1)
FTU Tutorials
(4)
gifts
(1)
Girly
(1)
Halloween
(9)
Heartbeatz Creationz
(4)
Horror
(1)
January Rain
(7)
Kids
(2)
License
(1)
Limited time Freebie
(6)
Living Dead Blogtrain
(2)
Mardi Gras
(1)
MEM
(1)
Mothers Day
(1)
My Memories
(1)
Mystical Scraps
(16)
November
(1)
Party
(2)
pressies
(4)
PTU Borders
(5)
PTU Clusters
(12)
PTU CU
(24)
PTU CU collab
(1)
PTU IB Scrap Kit
(3)
PTU kits
(89)
PTU Scripts
(1)
PTU Stacked Papers
(1)
PTU tutorial
(20)
Punk
(1)
quick pages
(2)
Reading
(1)
Romance
(3)
sales
(40)
Samples
(1)
School
(1)
scrap kits
(5)
Scrappin Dollars
(23)
Scrappin you ♥ Out
(5)
Scrappin your ♥ Out
(21)
ScrapsNCo. Wonderland
(1)
Scripts. Mystical Scraps
(1)
Scriptz R Us
(1)
Shopping
(1)
siggy
(2)
Sleep
(1)
spring
(5)
St. Patricks Day
(4)
Stacked Papers
(2)
Summer
(3)
Sweet Addictionz Scraps
(1)
Tag Haven Blogtrain
(1)
Tagging Angels
(2)
tags
(1)
Tattoo
(2)
Tea Party
(1)
templates
(22)
TKO
(26)
Tools
(1)
Treasured Scraps
(2)
Tube Inspired kits
(1)
Tubes
(3)
updates
(1)
Valentines
(6)
Vintage
(1)
Whimsy
(2)
winter
(11)
Wonderland
(1)
Wordart
(1)
Zombies
(2)

About Me
CU Credit

Archives