Stores I sell In

Follow Me
Please follow me on facebook
HERE
!


Monday, May 23, 2011
Ok I must appologize for being so far behind on posting all my new kits...I was really sick for quite a while and I fell behind on everything, but I am feeling better and finally getting caught up! So with that said I have several new kits in the stores that I haven't shown you yet! You can pick them up at either TKO Scraps or Scrappin Dollars, however, the Full size kits are exclusively at TKO Scraps.
The newest one to hit the stores today my daughter named, it's called Silly Little Hippo's It comes in full and tagger size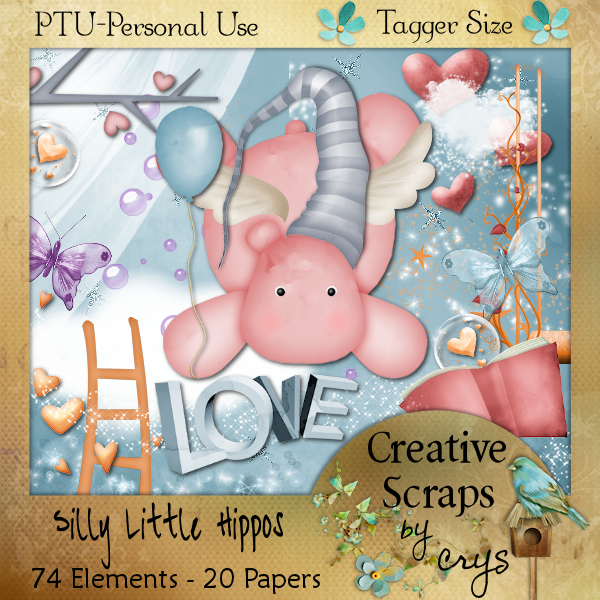 Next we have Strawberry Dreams, it comes in Full and Tagger size
May Fresh is another kit for Spring in bright colors also available in Full and tagger size
and the last kit I have to show you is called Mothers Celebration, and it is the kit used for making my scrap blog look so pretty! Also in Tagger or Full size.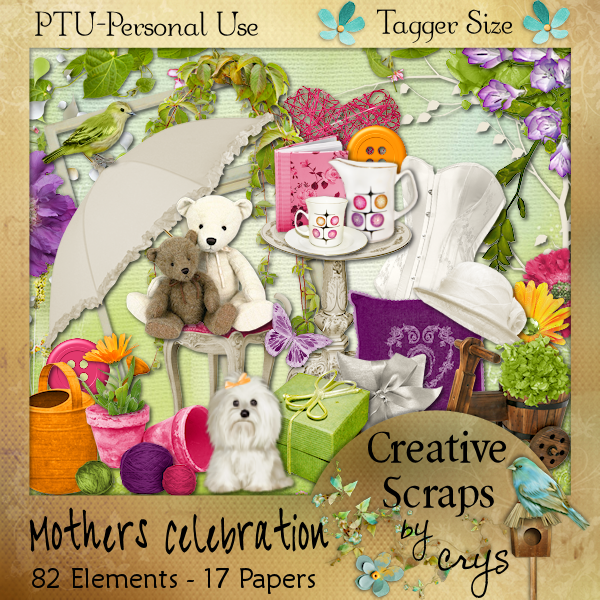 Thank you all for stopping by! Have a wonderful Night or Day depending where you are in the world! Take care and I will be back tomorrow with some more stuff!
Categories
Autumn
(11)
Awards
(6)
Beach
(2)
birthday
(1)
Birthstone Series
(1)
Black friday
(1)
Blog Train
(26)
Book
(2)
Books
(3)
Boys
(1)
Buy My Store
(2)
Carrie Hogle Author
(4)
CDO
(3)
Charles Bristow
(5)
chit chat
(5)
christmas
(8)
Circus
(1)
Coffee
(2)
collab kits
(10)
CT
(5)
CT Blog
(1)
CT Call
(2)
CT Tutorials
(35)
CU freebie
(19)
Dance
(1)
Dees'Sign Depot
(1)
Dia De Los Muertos
(1)
DOTM Tagging Angels
(1)
Easter
(3)
Emo
(3)
Exclusives
(3)
Facebook Exclusive
(1)
Fariy Tales
(1)
February
(2)
Followers
(1)
freebies
(47)
Freeks Creations
(2)
FTU Clusters
(1)
FTU kit
(20)
FTU Quick Page
(1)
FTU Tutorials
(4)
gifts
(1)
Girly
(1)
Halloween
(9)
Heartbeatz Creationz
(4)
Horror
(1)
January Rain
(7)
Kids
(2)
License
(1)
Limited time Freebie
(6)
Living Dead Blogtrain
(2)
Mardi Gras
(1)
MEM
(1)
Mothers Day
(1)
My Memories
(1)
Mystical Scraps
(16)
November
(1)
Party
(2)
pressies
(4)
PTU Borders
(5)
PTU Clusters
(12)
PTU CU
(24)
PTU CU collab
(1)
PTU IB Scrap Kit
(3)
PTU kits
(89)
PTU Scripts
(1)
PTU Stacked Papers
(1)
PTU tutorial
(20)
Punk
(1)
quick pages
(2)
Reading
(1)
Romance
(3)
sales
(40)
Samples
(1)
School
(1)
scrap kits
(5)
Scrappin Dollars
(23)
Scrappin you ♥ Out
(5)
Scrappin your ♥ Out
(21)
ScrapsNCo. Wonderland
(1)
Scripts. Mystical Scraps
(1)
Scriptz R Us
(1)
Shopping
(1)
siggy
(2)
Sleep
(1)
spring
(5)
St. Patricks Day
(4)
Stacked Papers
(2)
Summer
(3)
Sweet Addictionz Scraps
(1)
Tag Haven Blogtrain
(1)
Tagging Angels
(2)
tags
(1)
Tattoo
(2)
Tea Party
(1)
templates
(22)
TKO
(26)
Tools
(1)
Treasured Scraps
(2)
Tube Inspired kits
(1)
Tubes
(3)
updates
(1)
Valentines
(6)
Vintage
(1)
Whimsy
(2)
winter
(11)
Wonderland
(1)
Wordart
(1)
Zombies
(2)

About Me
CU Credit

Archives